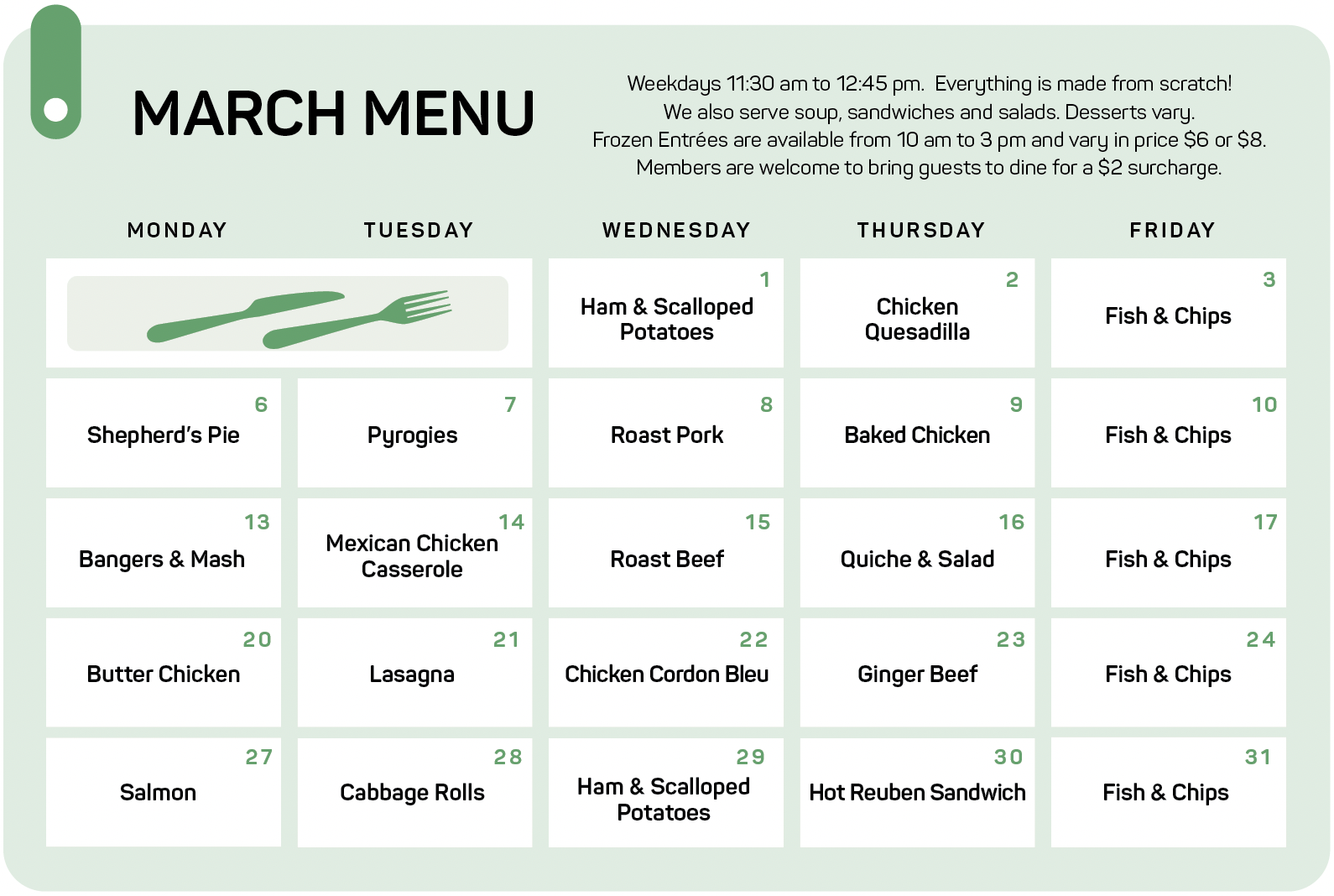 To many of our members the kitchen is the 'heart' of the seniors' Centre, and our Chef Emily is the heart of the kitchen. Emanating from it are the nutritious and colourful dishes prepared by Emily and a team of volunteers. SSAC food service is available for members only.
Frozen Entrées for Takeout
In addition to lunches, frozen entrées are available from the kitchen at a cost of $6.00 per portion. Limit of 6 per person. Selections may include Butter Chicken, Broccoli Tuna Casserole, Chicken Pot Pie or Meatballs in Mushroom Gravy, to name only a few. These may be ordered from the kitchen cashier to take home. Frozen entrées may be purchased from 10:00am until 2:00pm.